Advance Invest voted best Emerging Markets Equity Fund 3rd year in a row
The mutual fund is voted best in Investor.bg's annual rankings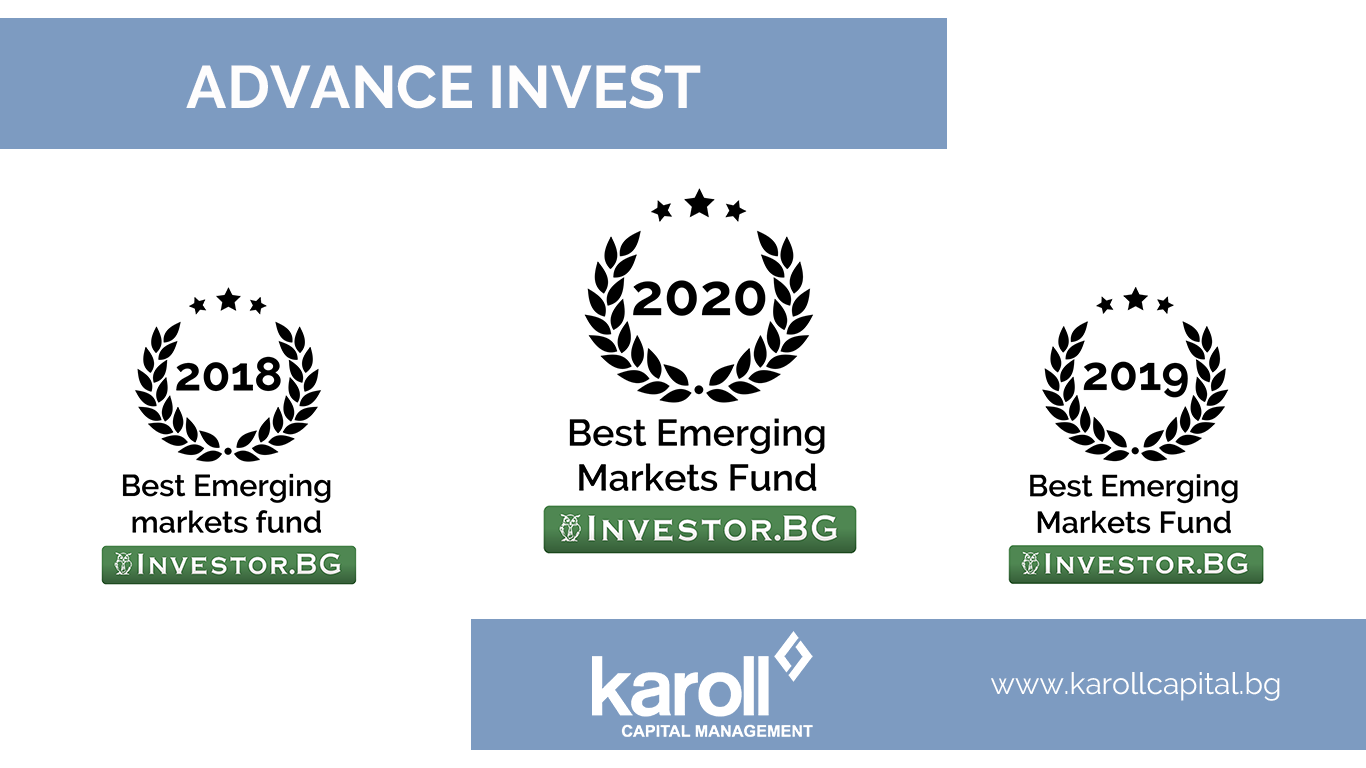 Karoll Capital Management's Advance Invest mutual fund was voted the best Emerging Markets Equity Fund in Bulgaria in Investor.bg's annual rankings for a third year in a row. The rankings were presented today at the ninth edition of the Investor Finance Forum which was held online due to pandemic related restrictions.
In total 28 asset management companies took part in the rankings. The final criteria included mutual funds launched before 31.12.2016, with a minimum of 500K BGN in net assets under management for the previous six months. For the first time this year ETFs registered in Bulgaria were also included - a total of 118 collective investment schemes. The funds were assigned to seven different categories based on their risk profile.
In the "Emerging Markets Equity Funds" category Advance Invest came in ahead of its peers with 8125 points.
Karoll's other regional equity mutual funds Advance Emerging Europe Opportunities and Advance Eastern Europe also impressed with strong YTD outperformance relative to their respective benchmarks and regional CEE peer groups.