Karoll Capital Featured in Funds Europe Magazine
"Central & Eastern Europe: Bulgarian funds set to bulge"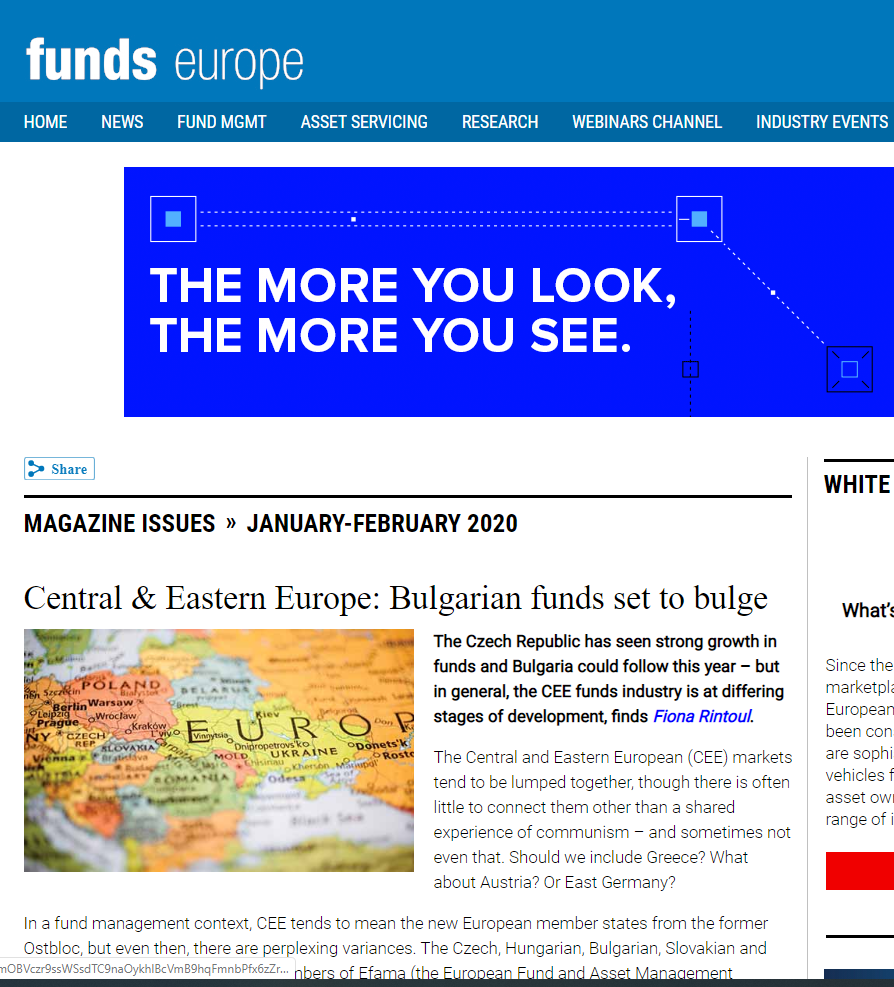 Karoll Capital is featured in the February issue of Funds Europe magazine in an article titled "Central & Eastern Europe: Bulgarian funds set to bulge". Daniel Ganev, CEO of Karoll Capital along with other industry insiders discuss the latest developments, AUM growth and demand in the regional asset management industry.
"Recent developments at Karoll Capital Management hint at a new future. The Bulgarian firm, which already sells its emerging Europe product in the CEE region and internationally, is engaged in a project to offer its funds through a master-feeder product in South Korea working with Hyundai Asset Management.
"It's a pioneering challenge," says Ganev.
You can read the whole article at the Funds Europe's website